DEVELOPMENT PROGRAM OF SKMA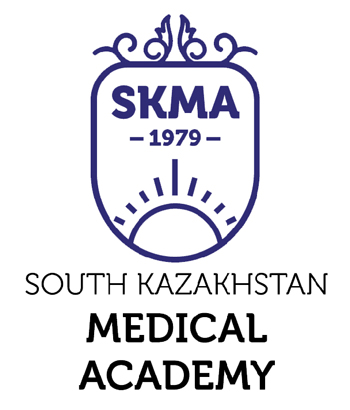 Strategic directions JSC «South Kazakhstan medical academy» for 2023-2025
Mission
To be a recognized leader in the field of training competitive personnel!
Vision
Effective system of medical and pharmaceutical education, based on the competence approach and the needs of practical public health and pharmaceutical industry, focused on training specialists that meet international quality standards.
Values and ethical principles:
- The principle of high professionalism of teaching staff of the SKMA
- Principle of quality in SKMA
- Principle of orientation of training
STRATEGIC DIRECTIONS:
Strategic direction 1. Ensuring the quality of the educational process, improving the quality of scientific research
Goal 1.1. Ensuring a high level of competitiveness of educational services
Tasks:
1. Improving of the forms and methods of training specialists with medical and pharmaceutical education in the form of education;
2. Improving of the existing educational programs at all levels. Development of new educational programs at all levels, depending on the needs of the labor market and regional priorities;
3. Integration into the international educational space;
4. Creating conditions for the education and personality development of students.
Goal 1.2. Development of the scientific potential of the university
Task:
1. Expanding the spectrum of medical, pharmaceutical, biological scientific research and implementation of results in education and practice (commercialization of scientific research results).
Goal 1.3. Improvement of educational programs for continuous professional development of medical and pharmaceutical workers.
Task:
1. Development of continuing professional development programs taking into account the health needs of the South Kazakhstan and the Central Asian region.
Strategic direction 2. DThe constant growth of requirements for human resources, causing an increase in investment in training, professional training, systematic professional development and timely retraining
Goal 2.1 Increase level competence of the teaching staff and staff of the university and the development of corporate governance.
Task:
1. Increase the capacity of the teaching staff.
Strategic direction 3. Improving the efficiency of resource management, investment in the development of the educational program
Goal 3.1 Ensuring financial stability and financial self-dependence of the university.
Goal 3.2. Development of modern infrastructure for educational and scientific activities.
Task:
1. Creating a modern medical technological infrastructure of the university to provide the conditions for obtaining knowledge
The development program of JSC SKMA for 2023-2025
Target indicators of the development program of JSC SKMA for 2023-2025

1794 views