Equipment of the Centre of Practical Skills
The Centre of Practical Skills is equipped with models and simulators, as well as high-tech computerized simulator robots, allowing to fully simulate the clinical situation, as close as possible to the real one, and to work out the algorithm of actions to automatism.
Interactive anatomical table «Pirogov»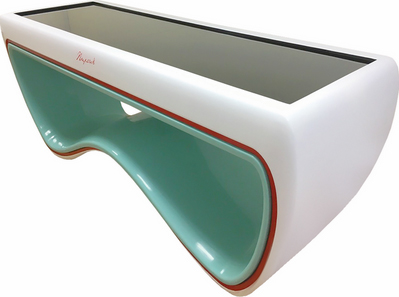 APK «Pirogov» is an interactive software that helps to create a well-structured training program in natural science for undergraduate and graduate medical specialists, including such study fields as applied anatomy, morbid anatomy, forensic medicine, surgical studies, ophthalmology, odontology, otorhinolaryngology etc. This software allows building a complete study cycle, starting from entry level anatomy studies based on visual and descriptive materials and up to the knowledge assessment and automatic test results control.
CPS is equipped with high-tech computerized robot simulators, such as "iStan", "BabySim", the virtual simulator "LapSim", as well as other models and simulators that fully simulate the clinical situation as close as possible to the real one and provides the action plan realization.
The universal robot -simulator "iSTAN"

The universal robot simulator "iSTAN" - is one of the modern high-end simulators that has no analogues in the world in a number of parameters. Being a copy of a real person, it is designed to develop practical skills and clinical thinking in the therapy of emergencies in clinical picture of internal diseases, treatment of surgical pathology, intensive care, toxicology, emergency medicine.
Robot -simulator"BabySIM"

Robot simulator "BabySIM" – is a high-tech computerized model of a six-month-old baby. The robot automatically reproduces the cardio-pulmonary, metabolic, neurological and other physiological responses specific to the baby for medical manipulations and administration of medications. High realism allows reducing the gap between training and practice, providing the best transfer of knowledge and skills of treatment in neonatology, without risk to the patient.
Surgical virtual simulator "LapSIM"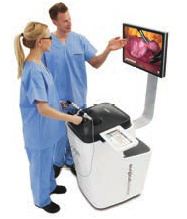 Simulator "LapSIM" – is an educational platform for training abdominal, urological and gynecological interventions. It is designed to master endosurgical instruments, acquire practical skills and techniques for performing endosurgical interventions in a virtual environment with a realistic imitation of tactile sensitivity.
Auscultativesimulator "K +", "LSAT"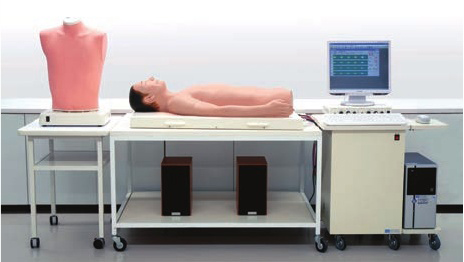 Cardiological version of the simulator K:
The simulator allows you to practice heart auscultation skills at realistic auscultation points on dummy using real clinical tools. The simulator simulates the jugular veins, pulse of the arteries and cardiac impulses and synchronizes them, it allows you to perform palpation and examination of the patient's simulator.
Version of auscultation of the lungs LSAT:
The simulator allows youto practice lungs' auscultation skills.
2023-05-29 17:54:30
05:38

308 views