Department of Distance Education Technologies
General characteristics
Department of Distance Education Technologies (hereinafter-DDET) it is a structural division of the Academy, created to formation a distance learning system, the introduction of distance learning technologies in the educational process, the expansion of the range of educational services, the coordination the process of developing massive open online courses (MOOCs) and their publication on the platform.
Main goals and objectives
The main goal of the department is the optimal combination of traditional and electronic forms of education to achieve the maximum educational result.
The main objectives of the department:
- creating conditions for teaching staff to develop and update digital educational resources and digital content;
- organization of consultation and training of teachers in the implementation of DDET in the educational process;
- development of recommendations and instructions for working with DDET;
- ensuring the updating of video content (lectures, practical classes, etc.) for all educational programs of the university on the media library website media.skma.edu.kz;
- organizing and conducting explanatory work on the creation and development of online courses together with departments;
- recommendations for open online courses to improve specialized and pedagogical competencies;
- jointly with the departments to organize the improvement of the potential of teaching staff;
- improving the information and digital literacy of teaching staff;
- creation together with departments of electronic textbooks, training programs, information and reference systems;
- modeling and visualization of levels in 3D;
- development of mobile applications with 3D visualization;
- execution of the project design close to photorealistic quality.
Information about department employees
The staff of the department is determined by the functions of DDET and consists of the following specialists: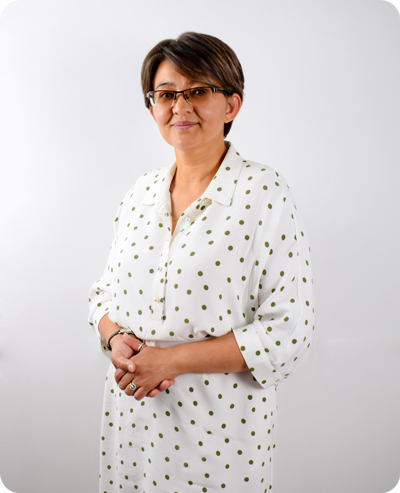 Khalmetova Shokhnoza Abdulakimovna - head of department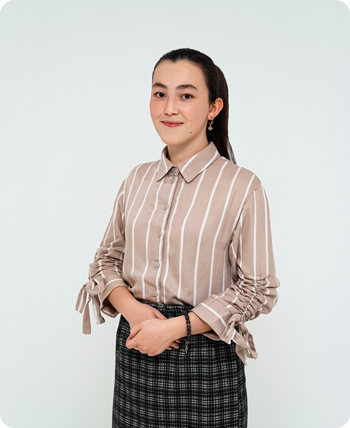 Tole Zhansulu - methodist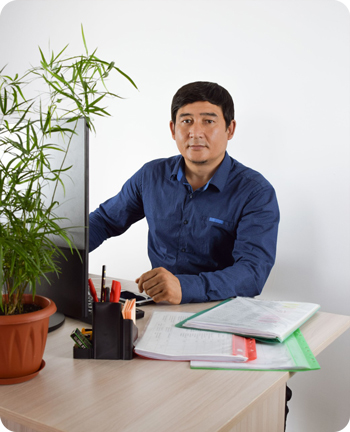 Adilbekov Ruslan Saynovich -
specialist in video shooting and video editing
Yerdauit Noserovich Zhanatov -
leading 3D visualization and projecting engineer
Contact information:
Address: Shymkent, Al-Farabi square, 1/1, academic building - 3, №132, 133
E-mail: dot_ukma@mail.ru

1099 views