Round table at Astana Medical University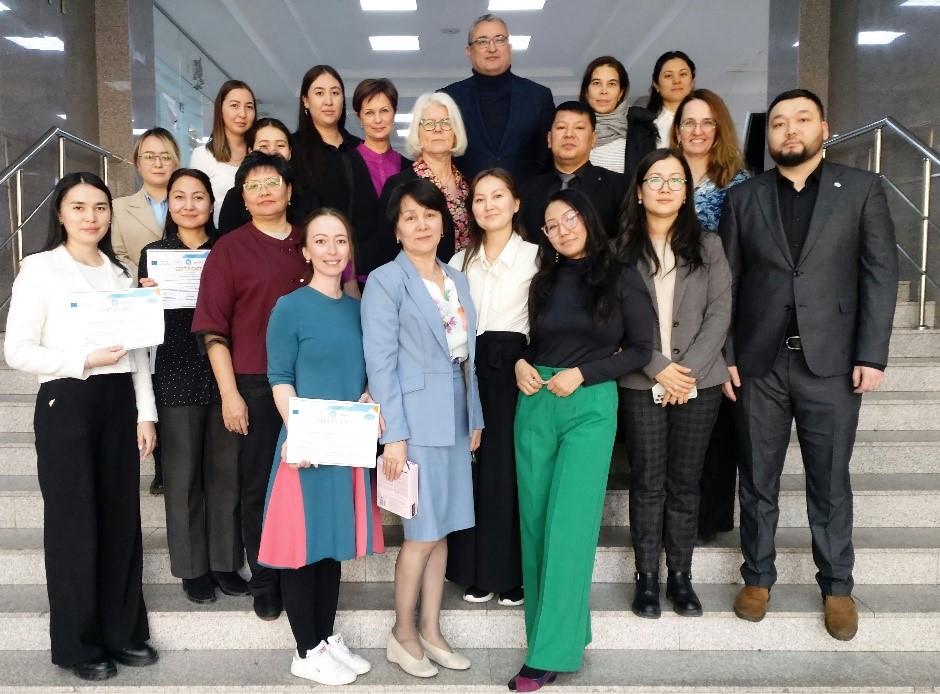 On February 7-9, 2023, Karaganda Medical University, JAMK University of Applied Sciences (Finland) and Astana Medical University held a round table: "Development of cooperation to support evidence-based nursing in Kazakhstan".
The round table was attended by faculty and heads of medical universities, representatives of practical healthcare, doctoral and master students. The team of the South Kazakhstan Medical Academy was presented by: First Vice-Rector, Candidate of Medical Sciences, Professor Yessirkepov Marlen Makhmudovich, Head of the Department of Emergency Medical Care and Nursing, Candidate of Medical Sciences, Associate Professor Seidakhmetova Aizat Ashimkhanovna, Assistant of the Department Auyezkhankyzy Dana.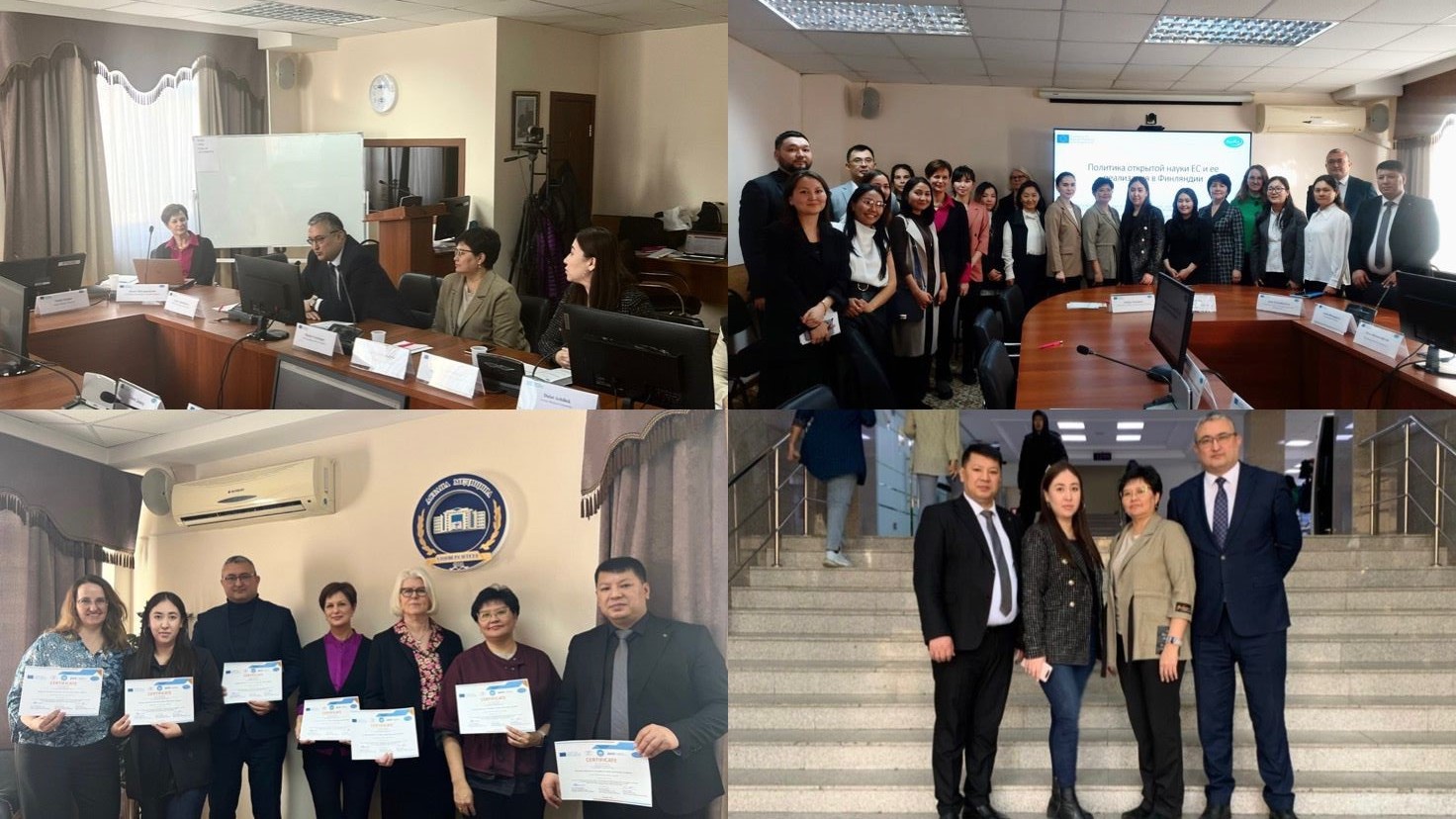 The roundtable is part of the AccelEd project ("Accellerating Master And Phd Level Nursing Education Development In The Higher Education System In Kazakhstan"), which is co-funded by the EU through Erasmus + and implements innovative projects to build capacity and reform higher education.
Jurate Macijauskiene, Project Coordinator, Dean of the Faculty of Nursing, Professor of the Geriatrics Department of the Lithuanian University of Health Sciences (Kaunas) reported on the results and impact of the AccelEd project. Bianca Pilla Director of Global Relations at JBI, University of Adelaide (Australia) spoke about the benefits of the JBI center, the steps to open JBIC. Tebaev Daniyar, an expert in the field of digitalization of science, touched upon the issues of Open Science in Kazakhstan, the importance of publishing in scientific journals and the impact of science.
Johanna Heikkila, Senior Advisor, PhD, Associate Professor from the University of Applied Sciences (Finland) made a presentation on the theme: "EU open science policy and its implementation in Finland".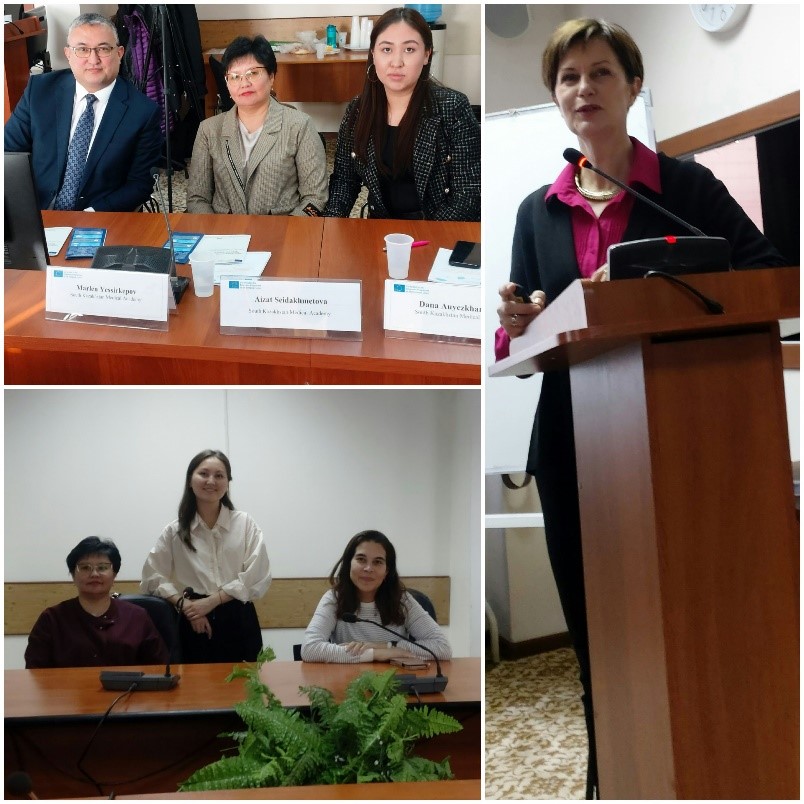 Paolo Colet, Associate Professor, Nazarbayev University School of Medicine, shared his experience of clinical fellowship on evidence integration with JBI and project on evidence implementation in UMC hospitals.
Tora Hafsteinsdottir, MD, from the University of Utrecht (Netherlands) spoke about the experience of creating repositories to support Open Science in the Netherlands.
All participants worked in groups during the workshops, made presentations and the results of discussions. A round table discussion was held on joining JBI organizations, the relevance and benefits of opening a center in Kazakhstan. The issue of open science was raised, the participants discussed the opening of a single repository for the development of nursing science in Kazakhstan.

263 views