Meeting on safety in the summer bathing season
On 18 May 2023, a meeting organised by the Department of Social Affairs and Youth Policy with students and emergency staff took place in the small auditorium of the Medical College of SKMA.
The meeting was attended by an officer of the Civil Defence Ministry of Emergencies of Shymkent, Senior Lieutenant Serik Auezkhan Dosbolovich, State Institution "Fire Extinguishing and Rescue Service" of the Department of Emergency Situations of Shymkent City Ilyas Meirbekov, Minura Makhanova, doctor Zhapbar Galymzhan Kambarovich, 1 year college students, employees of youth policy department.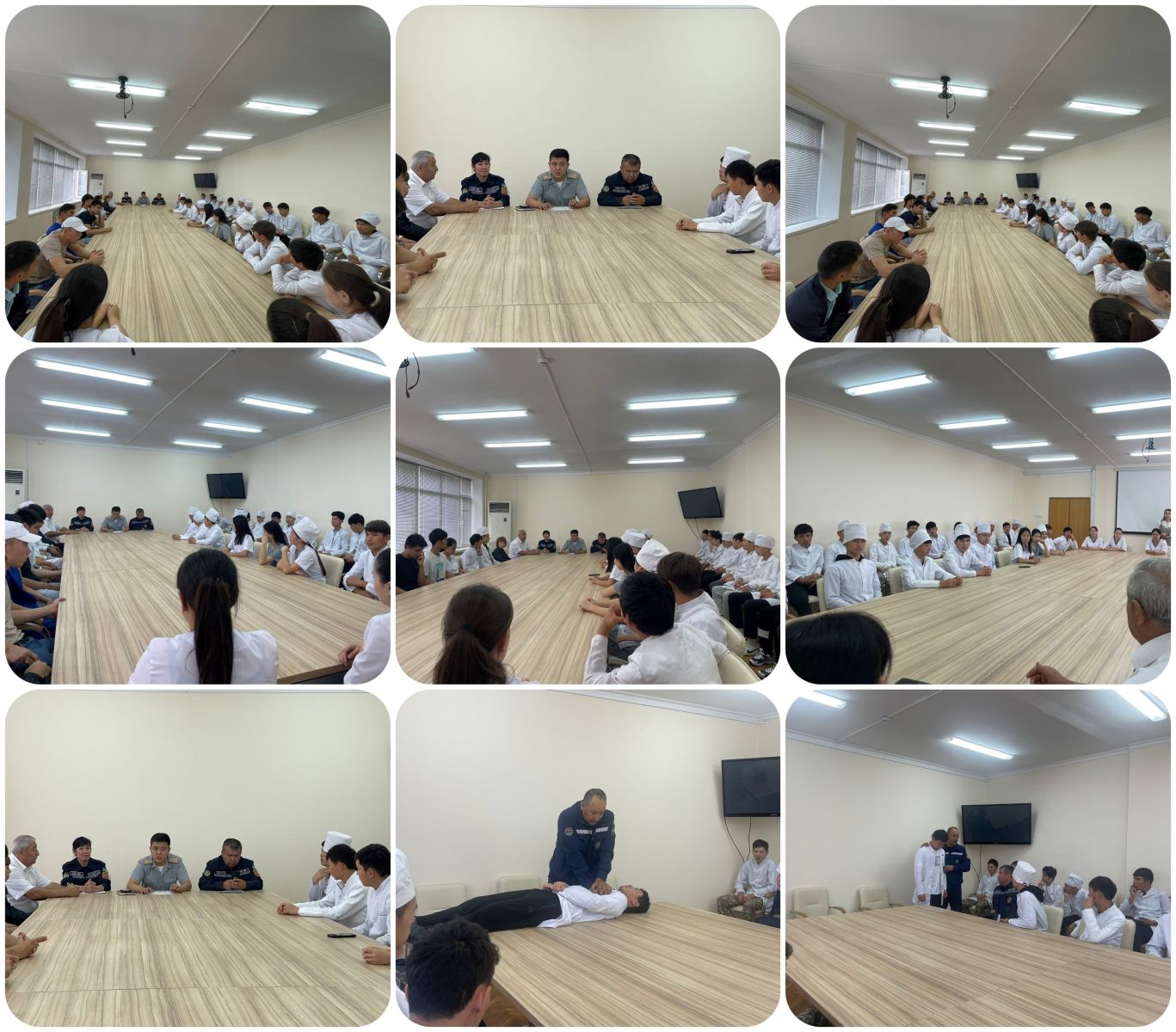 The event was opened by Imanali Sarkhatovich Usenov, head of the department of military mobilisation training, civil defence and emergency situations. In his turn, Serik Aueskhan Dosbolovich, a civil defence officer of Shymkent City EMERCOM, said that there are 5 official places for public recreation, tourism and sports, including 3 places where bathing is allowed.
They are the headwaters of the Togis Reservoir "Kholodilnik", the Badam Reservoir "Rakhat Badam" and the Koshkar-ata River. The Shymkent DESA also reported that 55 rescuers of the emergency-rescue unit ensure public safety.
During the presentation doctor of Center of Disaster Medicine Galymzhan Kambarovich Zhapbar dwelled on rendering first aid before doctors' arrival. Also rescuers of the Operational Rescue Unit of the State Emergency Situations Ministry Meyrbekov Ilyas Perdalievich, Makhanova Minura Usenovna told about safety measures in the bathing areas in summer, about preventive measures and urged to be as careful as possible.

296 views